Selamat Datang di blog Supranatural

Saung Mahesa

Blog ini berisi tulisan-tulisan saya tentang ilmu metafisika seperti reiki, dll. juga berisi tentang ilmu hikmah yang diambil dari kitab-kitab peninggalan para Wali Allah terdahulu..

Materi yang ada dalam blog ini silahkan di copy-paste sebebas-bebas nya , tentunya dengan menyertakan link asalnya

Semoga materi yang tertulis dalam blog ini berguna bermanfaat bagi kita semua...

ditunggu comment-nya yaaa...


VMG Yudha Mandala Eka Putra adalah seorang Fasilitator resmi dari LIGHT INSTITUTE yang berlokasi di Tucson, Arizona-USA untuk seluruh modalities-nya (meliputi Lightarian Rays™. Lightarian Reiki™, Lightarian AngelLinks™, Lightarian Clearing Program™). Ia juga merupakan registered Karuna Reiki® Master teacher pertama di Indonesia. VMG Yudha Mandala Eka Putra melalui Vishnumurti Esoteric Energy Center mengajarkan: Original Usui Reiki - Western Reiki - Japanese Reiki - Tibetan Reiki, Karuna Reiki®, All Lightarian Modalities™, ALL LOVE Sekhem-Seichim-Reiki, Sacred Sekhem™, Mystic Exoteric Tibetan gTummo, Shamballa Multi-Dimensional Healing, Kundalini Reiki, Tachyon 2010, Imara Reiki, Light Dream™, Colors of Angels, Tibetan Soul Star Reiki, Raku Kai Reiki, Blue Star Celestial Energy, Akashic Record Initiation, Shankara [ressurection of divine blaze], Ama Deus, 3rd eye attunement, dll

VMG Yudha Mandala Eka Putra adalah juga seorang praktisi Ilmu Hikmah, Arabic Magic dan Occultisme. Beberapa tradisi ilmu hikmah yang ia ajarkan meliputi Asma Suryani, Asma Sunge Rajeh (Pijer Tangan), Jaljalut, Laduni Rijalul Ghaib, Hizib Bahr, Hizib Akbar, Hizib Kamain, Asma Kaf 40 (kaf arba'in), Asma Qaf 40, Asma Kurung Rajah Badan, Asma Asror Nurun Nubuwwah, Hizib Syahadah, dll.
Asma Malaikat Hamalatul 'Arsy
---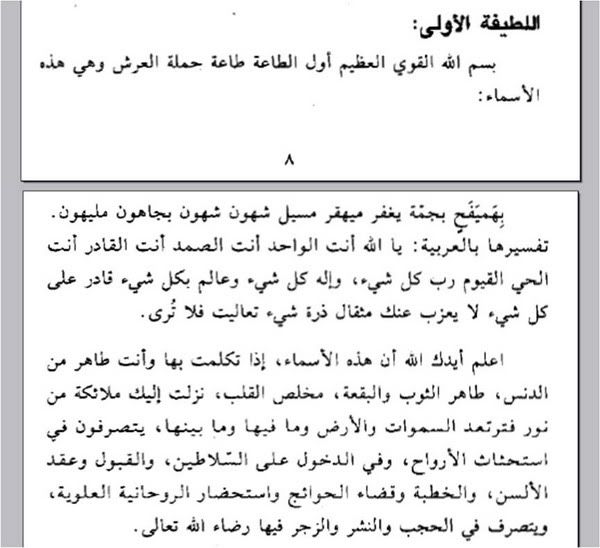 Dengan Nama Allah Yang Maha Kuat lagi Maha Agung...

(golongan) yang pertama kali Ta'at (pada Allah) adalah para Malaikat Hamalat Al-Arsy [malaikat pemikul Singgasana Allah]. Dan mereka ta'at melalui kalimat berikut:

Bihamyafah.. Bijammah.. Yaghfir.. Mayhaqar.. Masiil.. Syahuun.. Syahuun.. Bijaahuun.. Maliihuun..

Tafsir kalimat diatas didalam bahasa arab adalah:

Yaa Allah.. Engkaulah Maha Tunggal Engkaulah Maha Dibutuhkan.. Engkaulah Maha Kuat.. Engkaulah Sang Maha Hidup Maha Mandiri.. Pemilik segala sesuatu.. Tuhan segala sesuatu.. Maha mengetahui setiap segala sesuatu.. Maha Penentu atas segala sesuatu... Tidak ada sesuatu (walau) sebesar atom-pun yang luput dari pengetahuan-Mu.. Maha Tinggi Engkau hingga tak terlihat..

Ketahuilah!
Semoga Allah membantumu, bahwa nama-nama tersebut, jika engkau mengucapkannya dengan bersih badan, pakaian, dan sekeliling serta hati yang ikhlas, akan turun kepadamu Malaikat dari cahaya,.. akan bergetar langit dan bumi serta apa-apa yang ada didalamnya dan apa-apa yang ada diantaranya..

Anda dapat menggunakan nama-nama tersebut untuk mengendalikan arwah, bertemu dengan para Sulthan, diterima oleh siapapun, mengunci lisan-lisan, pernikahan (mencari jodoh), qabul hajat, menghadirkan ruhaniyyah tingkat tinggi, proteksi, penyembuhan, mengembalikan sesuatu/seseorang dalam lingkup ridla Allah Ta'Ala..
Quote:
diambil dari kitab mistik arab: Al-Ajnas (hal 8 & 9)
yang di-nisbat-kan kepada Ashif bin Barkhiya
seorang waliyullah kepercayaan Nabi Sulaiman AS yang memindahkan kerajaan Ratu Saba' dalam sekejap mata
copyrighted 2009 @ Yudha Eka Putra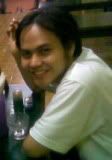 Yudha Eka Putra (aka. Sarvabodha Dwijendra) is the founder of
www.vishnumurti.com
. Yudha has been an avid and teacher of traditional, holistic and metaphysical healing arts for more than 9 years. He became a practitioner and Master Teacher of several energy work systems that spesifically address the healing process at physical, mental, emotional and spiritual level. These systems include: Traditional Usui Reiki, Komyo Reiki Kai, Tibetan and Contemporary Reiki, Sekhem-Seichim-Reiki, Sacred Sekhem™ All Lightarian Modalities™, Karuna Reiki®, Shamballa MultiDimensional Healing, Blue Star Celestial Energy, Mystic Exoteric gTumo (Maoshan and Tibetan Style).
Yudha teach classes, workshops and seminar in Bandung and around the country, disseminating the teachings and spiritual practices of the Ascended Masters. Yudha currently resides with his family in Bogor, West Java - INDONESIA
Views
5738
Comments
1
Comments
Posted May 27, 2010 at 13:17 by

K Hadi