Memoar In Memoriam
Posted March 28, 2010 at 06:35 by
SNU
---
Isi Memo Air nya snu.
Komentar Memoar
Top 10 finalist n Polling Memoar
Hasil Akhir Polling Memoar
Pengumuman Pemenang Memoar
Ada 2 hadiah yg snu dpt:
dari Enche

Rp. 250.000,- snu ga tau udah dikirim atau belum, karena langsung snu kasi rekening charity nya ke enche, jadi ga mampir2 ke rekening snu lagi. so, i dunno. hoho..

dari Om ndut

Syal, Slayer, Kaos, Topi, Stickers. barusan beberapa jam yg lalu nyampe di rumah snu. YAYYYYYYYY!!!!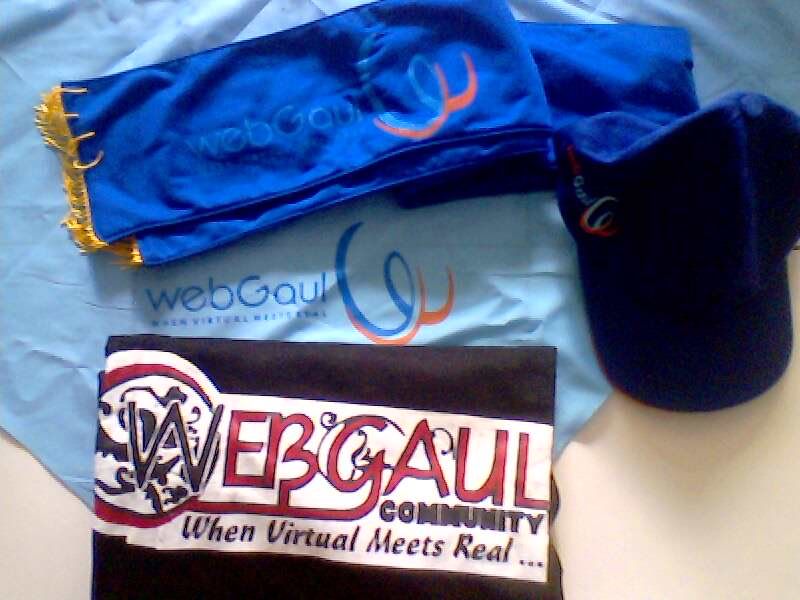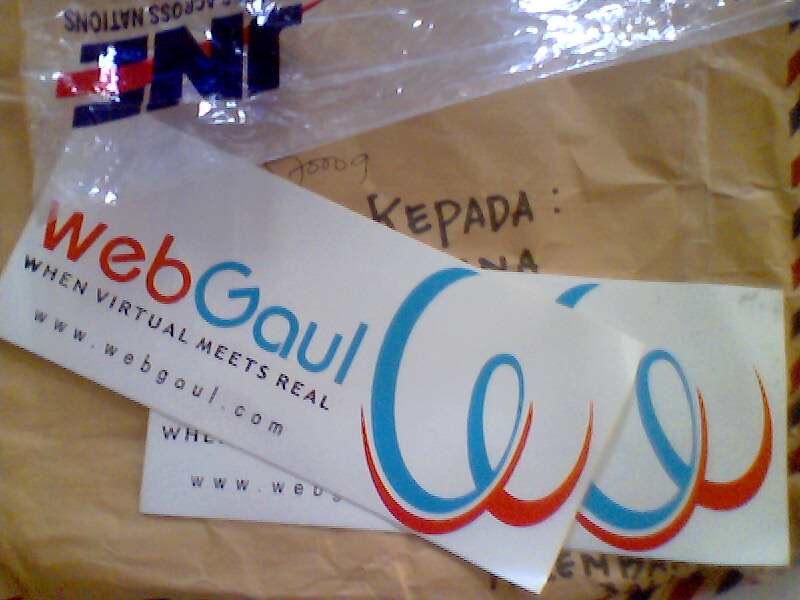 that's it. without pin n mug
. syalnya bagus yah bahannya, tebel n rada empuk gt. haha..
eh iya, mau cerita soal request ukuran kaos ke om ndut.
setelah snu liat2 foto kaos2 WG di fb om ndut, snu tertarik dengan size nya om ndut. wkwkwkkw.. gede banget kaosnya plus tulisan wg. unik! jadi snu langsung bilang deh sama om ndut minta ukuran itu. dan jelas, om ndut langsung kaget gt. ngiahahahahahaaha..
kapan lagi coba punya kaos ukuran 8L gt. bosen jg sama kaos ukuran biasa. dan snu emang ga gt hobi jg pake kaos. hoho.. jadi mesen ukuran itu buat dijadiin baju tidur / selimut (tapi ternyata mustahil untuk dipake). hahahahahhaha..
ini foto tampak belakangnya:
kaget jg kok warnanya item ya? dibayangan snu udah yg kayak di pake om ndut itu, warna biru laut.lambangnya jg kok beda ya? padahal snu suka nya sama lambang wg yg default itu. hihi.. itu tulisannya artinya apa om?
"jangan ..."
apa ? hahhaha.. gpp ding. keren. hahaha.. ckckckk.. bakal snu bingkai nih. xixiixxixixixixixixiixiixxi..
Big thankssssssssssss om ndut!!!!!!! thx enche! tararengkyuu sekali lagi buat yg udah ngevote snu:
ben2!, bubblegirl, c0mpi3, dupon, flash2here4u, FuJimmy Takki, Ge_rr, gho_bletz, Glass, glenX, IgNaZ, immortalangel, Jack_Knife, jawe, Jazzshie, Kiyoharu, kristal, legionsa, Lizawati, Lumos_Maxima, mee_auch, misscuex, Montblanc, Nicola_ru, psychory, QnetiC, RaFaeL8, Skippy, star_netz, st_caecilia, Tommy_raikonen, TumTum, Xiao Ling, Yagyu, zea_jr, [NaNdA]
God Bless You All.. You're the kind of friend that only heaven could have sent. hohohoho..
Views
3199
Comments
11
Comments